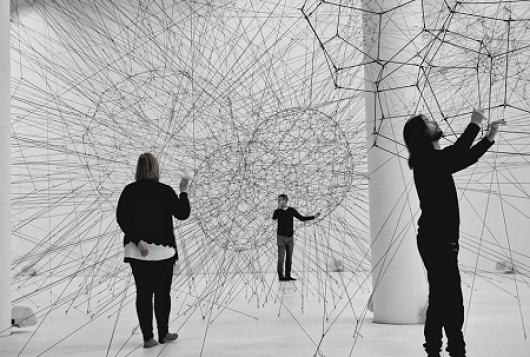 News
Communication on a new ERA for Research and Innovation adopted
Published on

October 5, 2020


The European Commission adopted the 'Communication on a new European Research Area for Research and Innovation' on September 30th. This Communication sets four strategic objectives:
Prioritise investments and reforms in research and innovation towards the green and digital transition, to support Europe's recovery and increase competitiveness (reaffirming the target of 3% of GDP to be invested on EU R&I;
Improve access to excellent facilities and infrastructures for researchers across the EU (increasing the EU Member States' investments by 50% in the next 5 years);
Transfer results to the economy to boost business investments and market uptake of research output, as well as foster EU competitiveness and leadership in the global technological setting (exploring the possibility of developing a networking framework that will build on existing entities and capacities, such as Digital Innovation Hubs by 2022);
Strengthen mobility of researchers and free flow of knowledge and technology, through greater cooperation among Member States, to ensure that everyone benefits from research and its results (driving a European Forum for Transition and adopting a Pact for EU R&I).
A special role is foreseen for European Research and Innovation Partnerships, where Member States, Associated Countries and industry are deemed essential for prioritizing investments and reforms in R&I towards the green and digital transition and to support Europe's economic recovery. The Communication reaffirms the target of 3% of GDP to be invested on European R&I and prompts further cooperation among Member states, and alignment of national efforts, by setting a target of 5% by 2030, of national public funding to joint research and development programmes and European partnerships. Greater societal impact as well as an increased trust in science, should be realised by more engagement of citizens, local communities and the civil society (in line with the current Missions approach).
Further attention is given in the Communication to better include the 'less performing countries' in the European Union, through the 'Widening participation and strengthening ERA' package. In terms of governance, the Communication foresees a 'European Pact for Research and Innovation' based on commonly agreed values and principles, indicating the areas where Member States will jointly develop priority actions. Together with Roadmaps, a monitoring system should be accomplished through the publication of a yearly ERA Scoreboard. The European Research Area and Innovation Committee (ERAC) is foreseen to continue its role in providing strategic advice.
You can find the whole Communication and the Factsheet here, as well as on the European Commission website, where you can also find the press release and more information.