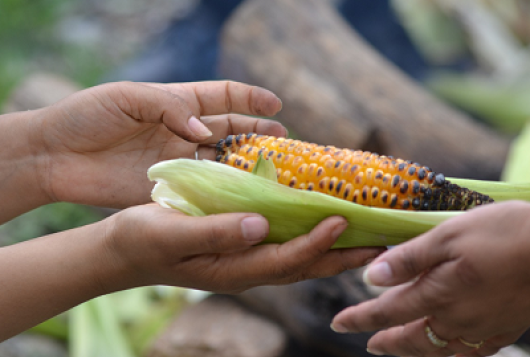 Conference
FOOD 2030 – Transforming Food Systems through Research & Innovation

On World Food Day, October 16th, FOOD 2030 will host its next high-level event in partnership with the United Nations' Food and Agriculture Organisation and the German EU presidency. This online event will take place between 12:15 and 14:30 (CEST).
The event will bring together stakeholders from research, innovation, policy and civil society for a participatory discussion on the transition to sustainable food systems and the key role of research and innovation in this process. The programme will include high level speakers from the European Commission, FAO, and the German Federal Ministry of Research and Education, as well as a keynote by Prof Dr Joachim von Braun (Chair of the Scientific Group for the UN World Food System Summit). Exchanges will take place in the form of a high-level panel debate on the contribution of R&I to innovating food systems and their governance.
This event is part of a series of events that have been hosted each year by FOOD 2030 since its creation in 2016. This year's programme will reflect the updated EU policy context on food system reform, including the recently adopted EU Farm-to-Fork Strategy, and look forward to the 2021 UN World Food Systems Summit. This event is planned immediately after the first Farm to Fork Conference – Building sustainable food systems together, which will be organised by the European Commission on October 15th and 16th.
Go back to the Jointprogramming Homepage.