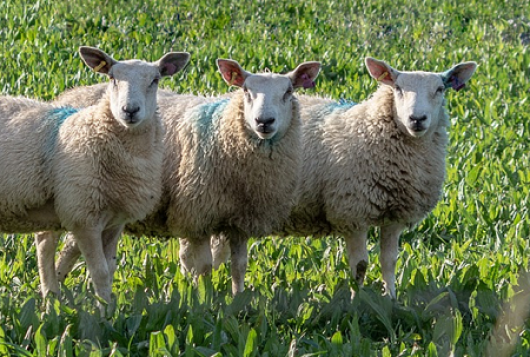 Event
Kick-off of ICT AGRI 2, FACCE ERA-GAS and SusAn joint research
The ERA-NETs on Sustainable Animal Production Systems (SusAn), the ERA-NET for monitoring & mitigation of Greenhouse gases from agri- and silvi-culture (FACCE ERA-GAS) and the ERA-NET on ICT and robotics for sustainable agriculture (ICT AGRI 2) will be holding a virtual Kick-off Seminar of the research projects from the "Novel technologies, solutions and systems to reduce the greenhouse gas emissions of animal production systems" joint call in 2018. Eight projects were selected for funding, and in two of these, Dutch researchers participate. Twenty-seven funding parties from twenty European countries, four Associated or Third Party countries joined the call. During the last year, eight research consortia started their work within this call:
CCCfarming - Climate Care Cattle Farming Systems*
FarmSustainaBl - Enabling Smart Livestock Farming Technologies for Environmental Sustainability using Blockchain
GrassToGas - Grass To Gas: Strategies to mitigate GHG emissions from pasture based sheep systems
GrASTech - Precision Livestock Farming (PLF) Technologies to Reduce Greenhouse Gas (GHG) Emissions Intensity of Pasture-based Cattle Systems
M4Models - Manure management for methane mitigation - Improved inventory modelling to support policy actions*
MELS - Mitigating greenhouse gas emissions from livestock systems
MilKey - Decision support system for sustainable and GHG optimised milk production in key European areas
SEASOLUTIONS - Seaweeds and seaweed-ingredients to reduce enteric methane emissions from pasture-based sheep, cattle and dairy cows
* Dutch reserarchers involved
During the seminar the researchers are invited to share insights on their ongoing research, and discuss, together with stakeholders, funders and the public their main fields of work.
Read more about the seminar on the ERA-NET Cofund SusAn website, and about the projects on the FACCE ERA-GAS website.