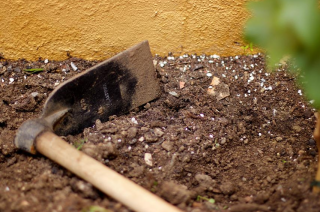 News
Extended deadline pre-registration external EJP-Soil call
Published on

June 26, 2022


The 2nd external call for research on "Managing and mapping agricultural soils for enhancing soil functions and services" external call aims to foster farm management practices, which contribute to climate change mitigation and adaption. The main goal for this call is search for solutions to harmonize conservation and restoration with production by assessing the synergistic and contrasted effects that restoration practices can have on biodiversity and ecosystem functioning.
To achieve the aim of the call, three main directions were identified:
A) Soil restoration practices and management for alleviating land degradation, supporting agro-ecosystem function and maintaining soil organic carbon stocks.
B) Managing soils in the context of climate change: understanding impacts on C, N and P cycling and greenhouse gas emissions and removals, using data derived from LTEs and benchmark farms.
C) Research and development of innovative methods and sensing technologies to provide an integrated monitoring and mapping of farm management practices taking also into account physical attributes and vegetation characteristics relevant to SOC sequestration, soil health and degradation.
The indicative budget is EUR 9 million, brought together by sixteen funding organisations from fifteen countries. The deadline for pre-application is extended until the 20th of July. Submission deadline is the 14th of September.
For more information, visit the EJP SOIL website.
---
The European Joint Programme "EJP SOIL - Towards climate-smart sustainable management of agricultural soils" comprise 24 countries committed to the overall goal of providing sustainable agricultural soil management solutions that contribute to key societal challenges including climate change and future food supply.