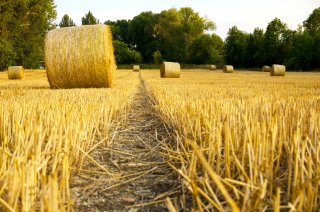 News
Green ERA-Hub network announces first research call on sustainable and resilient agri-food systems and webinar for applicants on 20 June
Published on

June 14, 2023
Green ERA-Hub has just announced its first research call on the topic of '' Contributions towards a sustainable and resilient agri-food system''
The development of the scope of the call was a collaborative effort of the Green ERA-Hub's networks, to which FOSC contributed significantly. Green ERA-Hub is looking for research proposals that focus on enhancing the sustainability and resilience of the agri-food system, across areas such as climate-smart agriculture and circular economies, to name a few, in the following Topic areas:
·Topic 1: Enhance fertilizer efficiency and reduce fertilizer use
·Topic 2: Increase European protein self sufficiency
·Topic 3: Mitigate GHG emissions in agricultural and food system
·Topic 4: Sustainable energy use and production in agri-food systems
Proposed projects can include approaches for organic farming and/or food as well as conventional approaches.
Researchers who participate will contribute to addressing grand and critical challenges such as climate change and food security through innovative and ground-breaking research.
Who can submit a research proposal?
The funding call is open to:
universities and other higher education institutions,
public research institutions,
private non-profit organisations
private companies dedicated to driving positive change in the agri-food sector
Experts across fields such as agricultural sciences, environmental studies, economics and other related fields are encouraged to contribute to the call.
When is the deadline?
The deadline for pre-registration of proposals is July 20, 12:00h CEST
The deadline for full proposal submission is September 7, 12:00h CEST.
For more information, visit the submission portal, which contains call documents and submission details.
A webinar will be held for applicants on 20 June 2023: register here