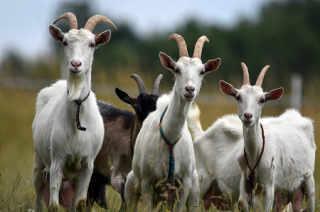 News
Transnational collaborative research called for on Zoonoses Research
Published on

July 23, 2021
The ERA-NET Cofund on International Coordination of Research on Infectious Animal Diseases (ICRAD) has launched a pre-call announcement on "One Health Approach to Zoonoses Research and Innovation". This joint call is expected to bring together twenty-two funding organisations from eighteen countries to take a One Health approach to Zoonoses Research and Innovation. The objective is to increase preparedness and improve the ability to respond to (re)-emerging zoonotic disease threats and contribute to improved animal and public health. Pre-proposals should address one of the following research areas:
Research area 1: Improved understanding of animal-human-environment interface
Pathogen (Re)-Emergence and Host Adaptation
Host/Pathogen Interactions
Research area 2: Detection and Prevention
Vaccine Technology Platforms
Diagnostic Technology Platforms
The call is expected to open on the 1st of October and the full call documents, together with the national and regional eligibility rules will be published then at: http://www.submission-icrad.eu. Pre-proposal deadline is expected to on December 15th, full proposal deadline is expected the 30th of June 2022.
More information including scope limitations and a list of funders can be found at the ICRAD website.